There are before and after pictures of people on the iColour website who said they had used these products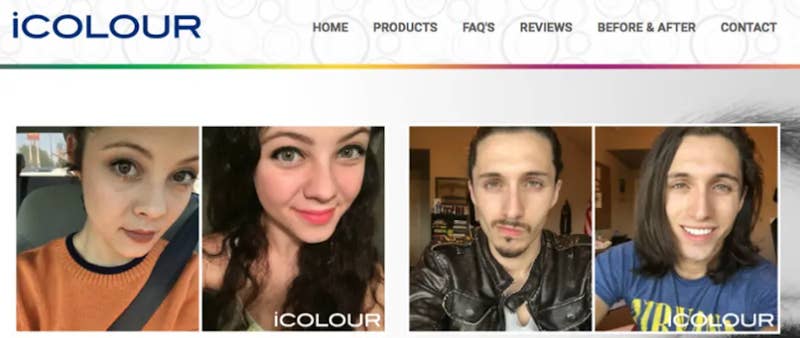 "In general, nothing is going to make your eye turn from brown to blue," said Tooley.
"In my clinical experience any medication you apply to your eyelids won't get into your eye itself," said Tooley.
And because the product isn't FDA approved or tested in terms of its ability to change your eye color, there's no way to know if it works, or even what's really in it. Tooley said putting products with uncertain ingredients in or around your eyes is a good recipe for an allergic reaction or infection.
"We don't know if it's safe for your eye," she said.
Rocha agreed, saying there's no way to know if iColour's products are safe or effective without proper testing.
"I'm not sure how this is applied, and whether or not it would be safe, simply because there is no formal trial," he said.