13.
Turk and Carla from Scrubs.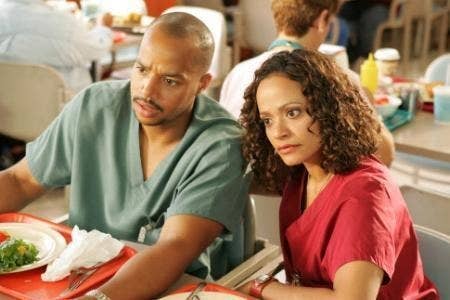 "They prove that no matter what challenges you go through, if you remember to be friends AND partners, you can smash down any brick wall in your way together."
14.
Danny and Mindy from The Mindy Project.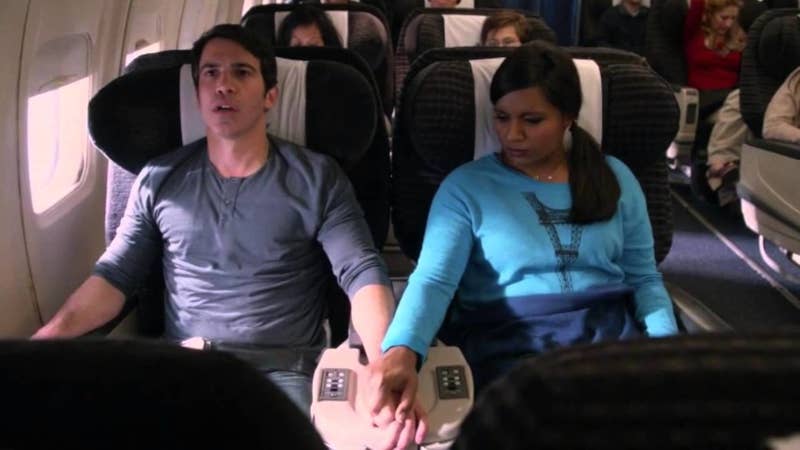 "My heart flutters every time I think of Danny dancing to 'Try Again' for Mindy, and I love that their relationship isn't just gooey heart eyes – they drive each other insane, but also respect each other's careers, passions and goals."
15.
David and Patrick from Schitt's Creek.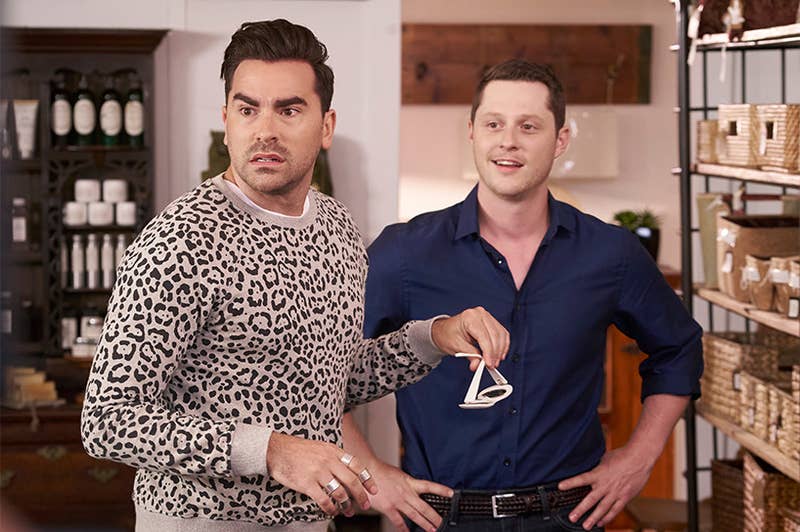 "They have a beautiful and supportive relationship that makes me melt. The chemistry between the two actors is incredible."
"I absolutely love them together. The song Patrick sings and then David's little dance he does later are two of the cutest moments I've ever seen!"